Welcome to Pool Shower!
Have you been looking for ages for a beautiful outdoor shower for your swimming pool or backyard, but couldn't find anything that felt like You?
That's where we come in!
Pool Shower is a Family Owned & Operated company; we're here to help you find your Dream Shower, and since there's No Middleman, we pass on the Savings to You, making them Extremely Affordable!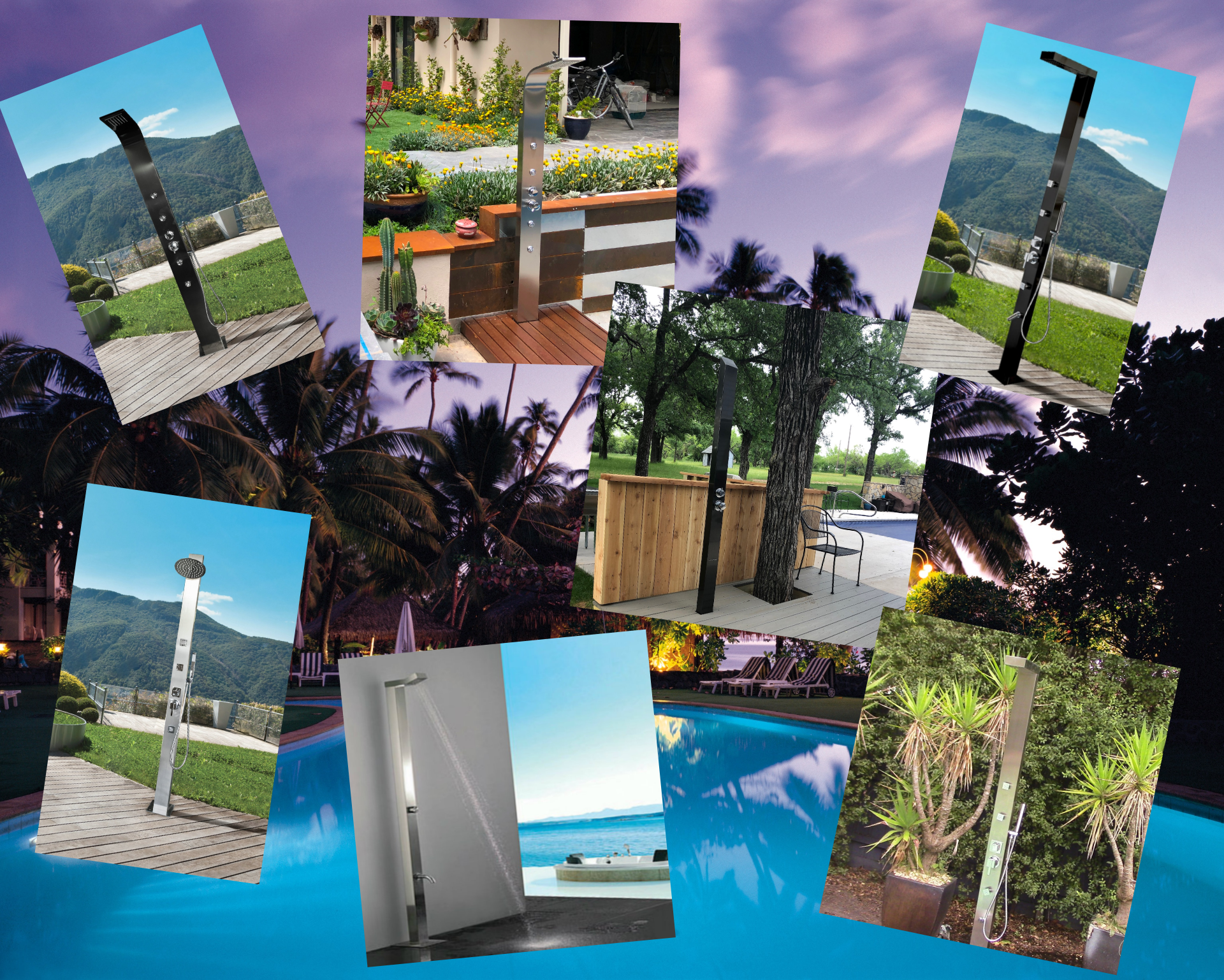 Our Exclusive Designs have been created by a Professional Team of Designers as well as a Professional Team of Plumbers, so you get the Best of Both Worlds- Beautiful Style & Fantastic Features!
All our Outdoor Showers are only made from 316 Marine Grade Stainless Steel, which means you will get to enjoy it for many years to come without having to worry about rust.
Not only do the showers look good and not break the bank, but they also come with a Bunch of Nifty Functions, such as adjustable massage jets, a handheld shower, a rainfall/waterfall showerhead, and a foot spout that can be attached to your garden hose. And that is not all, these showers can be installed free-standing or wall-mounted and have completely plumbed in a hot and cold-water system or you can attach them directly to your garden hose for water supply.
We're very proud of our line of showers, as it has been very successful and very much loved by our customers, hence we have lots of beautiful Testimonials and Reviews.
Our products get distributed from our warehouse in Melbourne as well as through Amazon's warehousing network.
Over the years we have supplied many private homeowners as well as major hotels, resorts around Australia, USA, Canada, Europe, and Mexico.
We're very passionate about our line of outdoor and pool showers and are always looking for ways to improve them and make them better for You and Your Family to enjoy.
We're happy to work with and look after everyone (including the general public, resellers, builders, property developers, plumbers, landscaping companies… the list goes on!), anyone who loves our showers is welcome!
Thank you for visiting Pool Shower & have a Great Day!